Cyngn Develops and Deploys Autonomous Vehicle Solutions to Industrial Fleets
Our self-driving vehicle technology helps industrial organizations become more efficient, productive, and safe, addressing challenges such as labor shortages, safety incidents, and increased eCommerce demand.
Cyngn's DriveMod Kit can be installed on new industrial vehicles at the end of production or retrofitted onto existing fleets, allowing customers to easily adopt self-driving technology without high upfront costs or the need to replace their existing vehicles. DriveMod is part of our Enterprise Autonomy Suite, which also includes Cyngn Insight, a customer-facing AV fleet management and analytics tool, and Cyngn Evolve, an internal toolkit for data analysis and simulation.
As a public company listed on the NASDAQ (CYN), Cyngn offers a way for individuals to invest in the innovative and growing field of industrial autonomous vehicles. While self-driving vehicles for public roads have faced numerous challenges, automation in the industrial sector is already undergoing rapid, widespread adoption.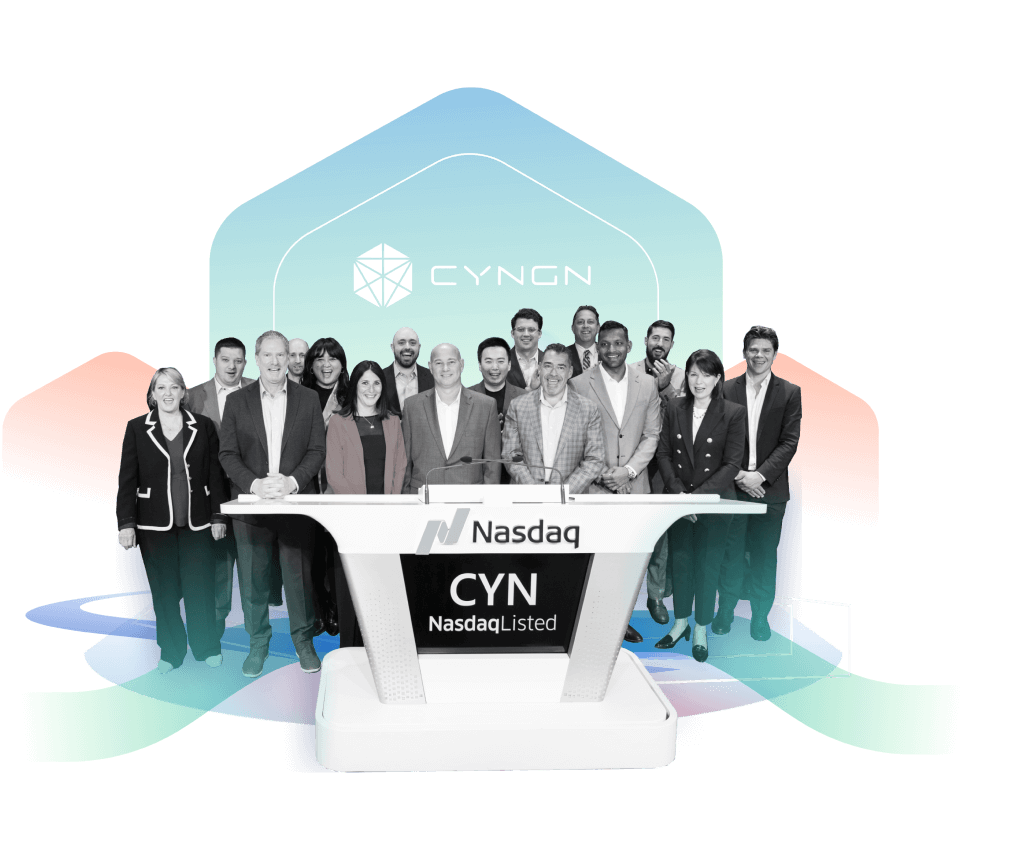 Serving Multiple Industries
A Flexible and Low-Risk Way to Deploy Autonomous Vehicles
With Cyngn's Robotics as a Service offering, you can easily bring self-driving capabilities to your organization without a large upfront investment or long-term contracts. In today's economy, it's more important than ever to be able to adapt quickly, and our RaaS model allows you to do just that. Uncertainty about the future shouldn't hold you back.