Reach Out To Our Team
Drive Efficiency + Increase Output
Our team is standing by to help you evaluate whether our autonomous vehicle deployments are right for you.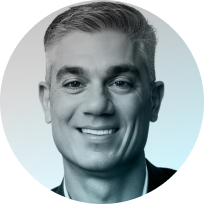 Sean Stetson VP of Engineering
"We customize our AV deployments to help you achieve your goals."
Whether retrofitting existing industrial vehicles or deploying a new fleet —
our integration team will work with you every step of the way. From an on-site consultation to full deployment and training, we'll construct a plan customized to your business goals to ensure a smooth launch of your AV fleet.
Can humans drive Cyngn's vehicles?
Yes. Our vehicles can switch between manual and automatic modes, which means your team can still manually drive these vehicles as necessary.
Can Cyngn retrofit existing industrial vehicles?
Yes, Cyngn enables companies that have existing vehicles to turn their fleets autonomous with DriveMod Kit, our all-in-one autonomy integration package.
Which of Cyngn's vehicles are commercially available?
How long does it take to bring-up an autonomous vehicle?
Cyngn's autonomous vehicles can be fully operational in a new facility in as few as 4 weeks, beginning with an introductory call with our Sales team. At Cyngn, we understand that every business is unique. As a result, our integration team will work with you every step of the way to design an autonomy plan customized to your needs and ensure a smooth deployment of your AV fleet.
How much does our autonomous vehicle solution cost?
Pricing for our AV solution is dependent on the complexity and scale of the use case at hand. However, Cyngn offers our solution under a robotics as a service (RaaS) model. Rather than making a large upfront investment, RaaS allows companies to pay a predictable monthly fee for access to Cyngn's autonomous vehicle solution. This model further simplifies the annual cycle of capital asset purchasing, allowing for more flexible project scheduling. Most organizations can start a basic autonomy project for about $10,000.
Do autonomous vehicles require any change to facility infrastructure?
No. Our autonomous vehicles are designed to integrate smoothly with your existing workflows. In most cases, it is not necessary to make any changes to the layouts of your facility or add any infrastructure. Your facility must have wifi connectivity to enable remote operation.
Are autonomous vehicles safe?
Let us put it simply: autonomous vehicles are safer than human drivers.

Equipped with multiple sets of independent sensor systems, Cyngn's autonomous vehicles have 360° perception and are constantly scanning their surroundings for dynamic actors that may encroach on their path. We haven't had a single safety incident since we began operating our vehicles in 2017.
Do autonomous vehicles replace your workers?
Our AVs don't replace your workers, but instead, handle repetitive, tedious, and dangerous tasks, such as driving. This will foster a safer environment and free up your workers to focus on more satisfying, productive work and higher-value efforts like picking and packing.
What benefits are there to implementing autonomous vehicles in industrial environments?
Increased Productivity - When vehicles drive themselves, employees stay focused on the most important and revenue-generating tasks across your organization.
Increased Safety - With thousands of hours of AI-powered training and multiple, redundant safety systems, our AVs drive efficiently and safely — every time.
Lower Labor Costs - Autonomous vehicles run multiple shifts a day without triggering over-time pay or high insurance costs.
Access to Data Insights - Autonomous vehicles become the eyes and ears of your operation. Obtain real-time performance KPIs to uncover bottlenecks, efficiency opportunities, and more.
What is the expected Return on Investment for industrial autonomous vehicles?
Let's find out — estimate your potential ROI from Cyngn's AVs and get tangible figures for planning industrial autonomy implementations by using our ROI Calculator.
What is the max towing capacity and speed of an autonomous stockchaser?
The maximum towing capacity of Cyngn's autonomous stockchaser is 6,000 lbs., with a deck load capacity of 1,000 lbs. Additionally, the maximum autonomous speed is 4.5mph and 8.5mph if the vehicle is being driven manually.
Is there a minimum aisle width requirement for the autonomous stockchaser?
The minimum aisle width for the autonomous stockchaser is 55"/1.4m with no cart behind the vehicle.
How long do the batteries last and what is the min runtime for the autonomous stockchaser?
The minimum battery runtime is 6 hours and the recommended vehicle runtime is 8 hours. After this, charge time is between 10 and 12 hours from 10% battery. Runtimes are based on manufacturer recommendations and times may vary based on speed and load weight.
Want even more detailed information about the Columbia Stockchaser?